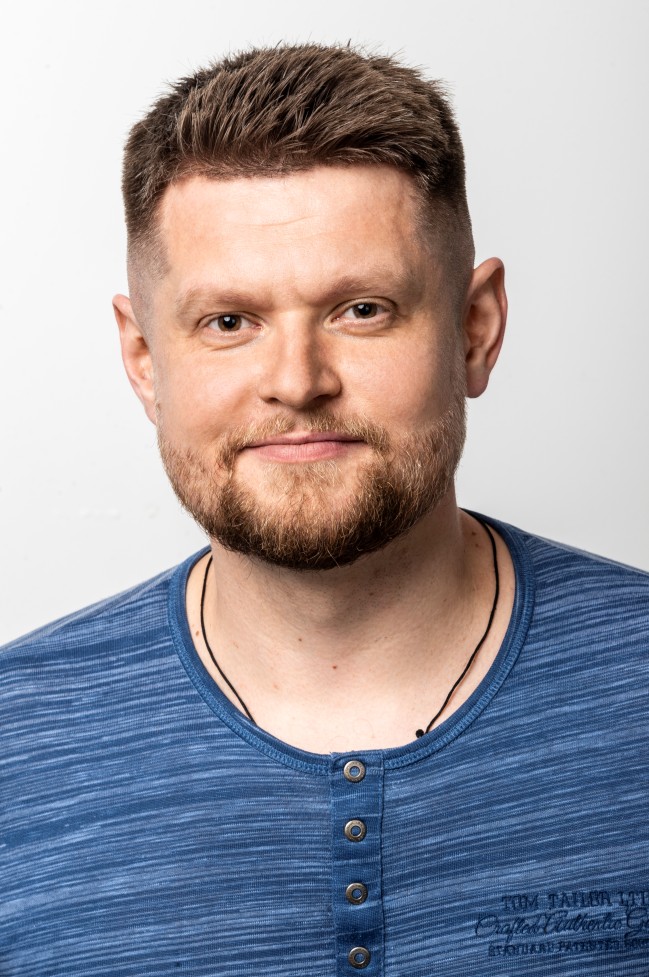 Hello! I'm,
Maksym Kuzmitskyi
Expert
Fullstack Developer
For more than 10 years I have been engaged in web development and for 5 years already I have been involved in the management of Internet projects. Understanding the full cycle of works on the project allows me to see the project from its inception (Development) to future life cycles (Marketing and Promotion).
I hereby agree for my personal data, included in my job application, to be processed in line with the needs of recruitment, in accordance with the Law on Personal Data Protection.
Wyrażam zgodę na przetwarzanie moich danych osobowych zawartych w mojej ofercie pracy dla potrzeb niezbędnych do realizacji procesu rekrutacji zgodnie z ustawą z dnia 29.08.1997 r. o ochronie danych osobowych (Dz.U. z 2002r. №101, poz.926, ze zm.)
My Skills
Development Skills
javaScript / React / Node.js
Web Design / Prepress design
Management and organization
Education
2000-2006
Engineer of Information Technology
Odessa State Academy of Refrigeration (OGAH)
Faculty: Automated production management systems
2014-2015
Course of Project Managment
Odessa IT School Life
Faculty: Project managment. Coordination of activities and resources
What I Offer

Project Managment

Branding Design

UX/UI Development

Responsive Web Design

Mobile Apps Development

Marketing

E-Commerce

SEO
My achievements

Domains passed through me and I worked with them

Employees were in my team in one time

Completed Fullstak Projects
Contact

31-444, Śliczna 34A, Kraków, Polska
65113, Lustdorfska Street, Odessa, Ukraine
Send A Message
I am available for full-time and freelance jobs. Please contact me and send me your questions and inquiries.
Something wrong...
Please, contact with me by email i@ma-x.im
Your message was sent successfully.
I'll reply to you in a shot time.
Have a nice day.